Unleash the potential of cross-company
digital transformation with travel's most disruptive brands

EyeforTravel Limited, a registered company in England and Wales - Registered Number 06286442. 7-9 Fashion Street, London, E1 6PX, UK



The digital era is here.





Join the Digital Strategy Summit and receive a step-by-step action plan for digital transformation from the industry's leading brands.




Join the Digital Strategy Summit (21st – 22nd May, London) to receive an end-to-end roadmap for digital transformation based on tried-and-tested strategies from travel's leading brands.

Download the brochure now for a full agenda and speaker list >>>
This year's key themes include:
Cross-company digital reform: discover how to drive innovation across your company and leverage the digital eco-system to boost efficiency and drive profits


Drive profits with partners: calculate the ROI of your distribution partnerships, developing a more pragmatic partnership strategy and making ancillary products available on the company website


Cut acquisition costs & innovate: learn how to drive direct bookings and get around burdensome commissions and reshape your budget to allow for more innovation


Revitalise your CX with technology: hear from brands using the latest technologies from artificial intelligence to drone cameras to boost the customer experience and build engagement


Access untapped revenue streams: discover how to appeal to the Chinese travel market, implement reforms to appeal to millennials and discover the power of the niche travel brand
Download a brochure to read the full agenda >>>
Leading Industry Heavyweights prepare to Share their Insights: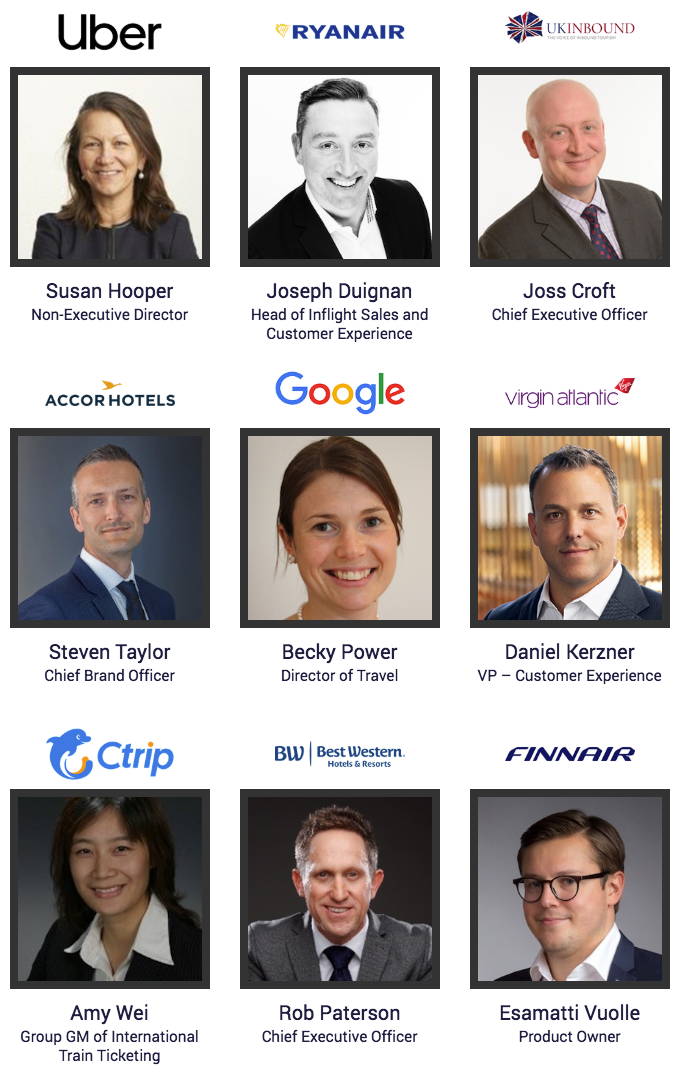 Read the full speaker line-up here >>>

You'll benefit from:
450+ Senior-level travel executives from digital, eCommerce, marketing & operations
60 speakers, all VP-level and above
40 results-driven discussions, drilling down on the most vital issues
10+ hours of unparalleled networking opportunities
Find out more. Download your brochure today >>>
I'd love to chat through the agenda and help you work out if it's a good fit for you, so please let me know and we can set up a call.
Kind regards,
Ana