Unleash the potential of cross-company
digital transformation with travel's most disruptive brands

EyeforTravel Limited, a registered company in England and Wales - Registered Number 06286442. 7-9 Fashion Street, London, E1 6PX, UK



Download your brochure





Fill in your details below to discover the only travel event you'll want to go to this year.




Join the Digital Strategy Summit (21st – 22nd May, London) to receive an end-to-end roadmap for digital transformation based on tried-and-tested strategies from travel's leading brands.

Fill in the form on the right to get your brochure >>>
This year's key themes include:
Cross-company digital reform: discover how to drive innovation across your company and leverage the digital eco-system to boost efficiency and drive profits


Drive profits with partners: calculate the ROI of your distribution partnerships, developing a more pragmatic partnership strategy and making ancillary products available on the company website


Cut acquisition costs & innovate: learn how to drive direct bookings and get around burdensome commissions and reshape your budget to allow for more innovation


Revitalise your CX with technology: hear from brands using the latest technologies from artificial intelligence to drone cameras to boost the customer experience and build engagement


Access untapped revenue streams: discover how to appeal to the Chinese travel market, implement reforms to appeal to millennials and discover the power of the niche travel brand
Fill in the form on the right to read the full agenda >>>
Join industry heavyweights as they share their insights: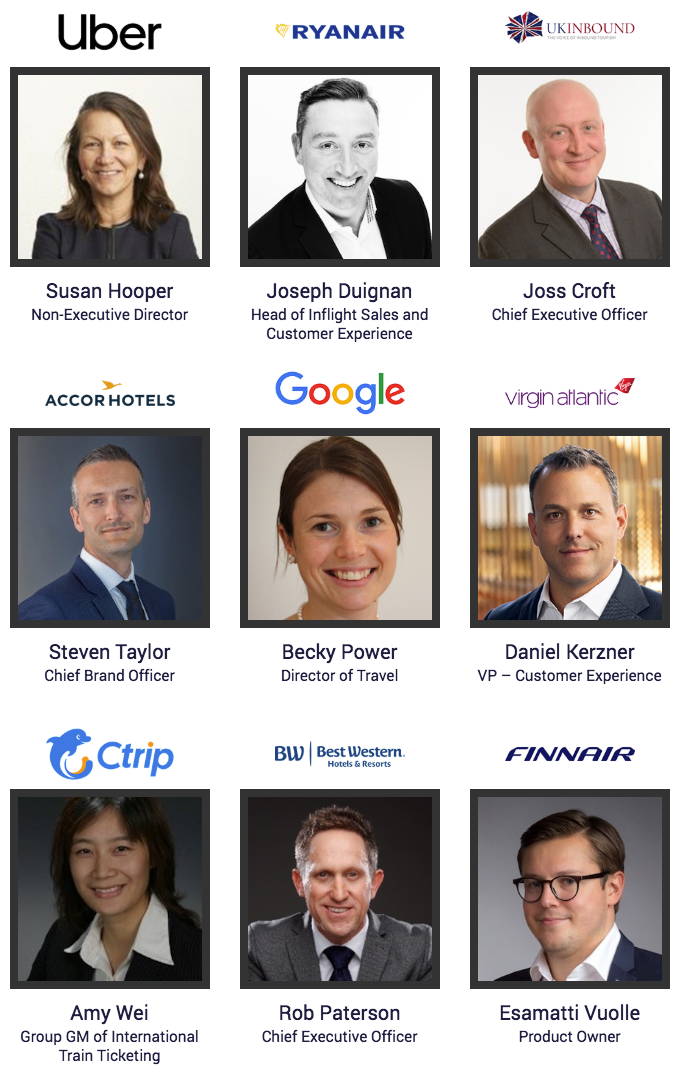 Fill in the form on the right to see the full speaker line-up >>>

By attending this event, you'll benefit from:
450+ Senior-level travel executives from digital, eCommerce, marketing & operations
60 speakers, all VP-level and above
40 results-driven discussions, drilling down on the most vital issues
10+ hours of unparalleled networking opportunities
Fill in the form on the right to find out more >>>
I'd love to chat through the agenda and help you work out if it's a good fit for you, so please let me know and we can set up a call.
Kind regards,
Helen
Helen Raff
Chief Product Officer
EyeforTravel
Tel: +44 (0) 207 375 7582
Toll Free: 1 800 814 3459 ext 7582
E: helen@eyefortravel.com